Mastering the art of public speaking will literally change your life!"
Yes, I'm ready to boost my confidence, learn the art of speaking and take my success to the next level!
You're about to begin an exciting journey that will help you:
Discover who you really are and what you stand for
Break through the barriers and limiting beliefs that have held you back
Work out who your ideal audience is and how to connect with them
Craft your key messages so they are even more compelling and more persuasive
Deliver a stand out talk every time
And much more!
Nailing your communication skills is an absolute game changer.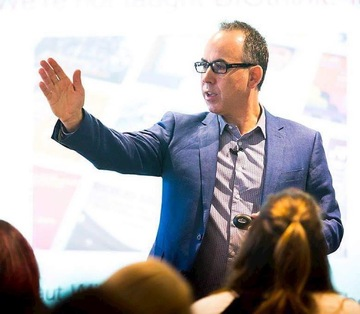 Amplify Public Speaking program
1 session per week for 5 weeks
Amplify Public Speaking Masterclass
3 sessions on consecutive nights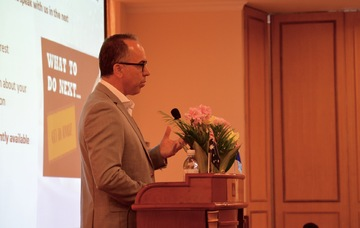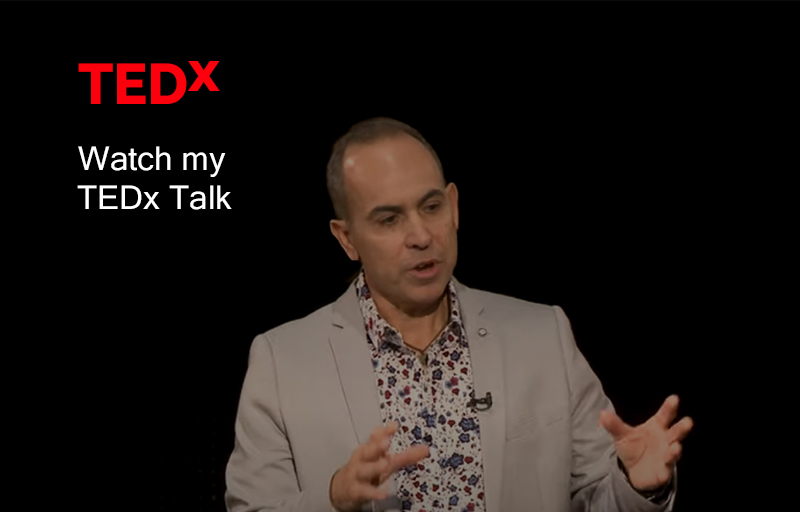 John Di Natale is a TEDx speaker, international keynote speaker and highly experienced speaker coach.
As a charismatic and inspiring keynote speaker, he has presented to audiences in more than a dozen
countries and, as a business mentor and speaker coach, he has helped many others find success and
make a real difference in the world.
Mastering the art of communicating is a crucial element of success in any field. The ability to
influence, inspire and motivate through speaking will help you connect with you ideal clients, build a
loyal following, grow your business and make a real difference in the world.
John will help you crystallise your purpose, create your authentic speaking persona, gain the skills
and experience needed for truly engaging performances and build the confidence to share your
message on the world stage – in person and online.
I recently completed John Di Natale's Amplify Public Speaking program, which I absolutely loved. What I loved was John's process and the step-by-step guidance that he gave throughout the course. Thank you, John; you're amazing and you're a real master of your craft. And if you're thinking about doing a course with John, absolutely jump in. I recommend it 100%. He is a true master, so you'll learn a lot. You won't regret it.
I took part in the Amplify speaking course and can honestly say that I got so much more out of it than I expected I would going in. John has structured the program in a really wonderful way that brings engagement from everyone involved.
He gave us plenty of tips and tools to help prepare our material a safe place to test what we were working on and provided us with constructive and positive feedback that we could take away and incorporate into our work.
The small group environment was very encouraging and I'm now excited to watch members of the group embark on their speaking journeys. I would highly recommend the Amplify speaking course to anyone who's looking to develop their speaking skills.
You're in great hands.
The Amplify online speaking course enabled me to understand lot better what was involved in speaking in front of a group, and the processes that go to build a good talk. John is reliable, he's honest, and he's got a sense of humor.
Amplify Public Speaking was an absolute game changer for me. Working with John Di Natale added so much more value to how I approached crafting my message with a clear concept of why I was speaking to begin with. Learning how to structure the content yet deliver in flow was a key takeaway. At the start I was quite scared, as a lot of people are about public speaking yet by the end of week 5, I was comfortable being raw & real about the message I gift the world and it felt so good knowing I impacted many in my delivery. Preparation has been key in the project as a whole and this was only possible after understanding the science of public speaking, which John explained thoroughly. Since the program, I have been more confident on social media + face to face in everyday interactions and as a result, I've learnt to laugh at the obstacles as they arise and keep going if I fumble my words. Thank you John, here I come TEDx
A truly great mentor is hard to find, difficult to part with and impossible to forget... Thank you John, for being my life-changing mentor and speaking coach, who saw the potential in me before I could see it myself. From a shy immigrant girl to a TEDx speaker in 2 years! I could not have done that without John's practical guidance, emotional support, and the constant push to raise my standard. John is always caring, calm and understanding. He truly cares about my success. What I love the most about John is he never changes who I am. He asks me lots of questions, guides me and unleashes the potential within me that I didn't even know I had. As a bonus, John is a very funny man, so our sessions are always full of laughter and I come out inspired, fulfilled and ready to take over the world! I would not hesitate to recommend John to anyone who wants to fast track his/her success and become a more influential speaker.

"You raise me up, to more than I can be."
"I am so immensely grateful for not only John's expert insights about finance and business, but also for his passion to challenge others to live their best lives. John pushed me to think BIG when it came to charging what I am worth, and thank-goodness I listened! John is quick in his ability to spot when you are selling yourself short and when you have more potential to tap into than you already are. I am grateful to call John a Mentor, Business Partner and also a dear Friend. John blows my mind when it comes to his diverse and valuable experiences in life, from years of growth on radio and hosting celebrity weddings, to years of experience in professional speaking and business. John is the one-stop-shop for so many things, and makes a great coach. Thanks John for all you do!"